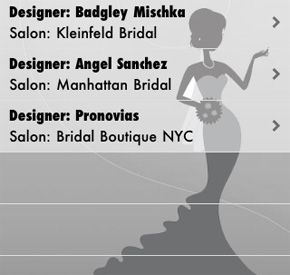 When I was 22-years-old I met my husband and it was love at first sight. We spent every moment together that we could and we dated for almost three years before finally deciding to tie the knot. Because of that – and a year of living together beforehand – we knew each other pretty well. Which is why it was a shock when we both turned into other people completely during the wedding.
My husband, usually attentive and logical and decisive, became impossible to work any details out with. He would flip flop on the simplest matters and preferred to leave everything to me out of fear of making a mistake. This was a fear that I can totally understand in retrospect. I am usually calm and clearheaded, but I went mental when it came to the wedding. Trying to make sure things went off without a hitch was one of the most stressful things I have ever done.
This is a common story for just about any bride in the world. Some of us can keep it low key and plan a full wedding without losing our minds, but they don't call them Bridezillas for nothing. Which is why any little bit to help keep things organized is a plus. Whether you are planning a tiny affair or you have a guest list three miles long, these five iPhone apps can help make the process just a little bit simpler.
Probably the best app I have ever found for wedding planning, this is a must have for any bride, groom or wedding helper that wants to keep on top of things. It allows you to do anything with the preparations, from starting a guest list to organizing events. You can even create a seating plan and make categories for who is invited for the reception or just the ceremony. My favorite part is the gift tracker, which makes it simple when it comes to organizing thank you cards.
This one is perfect for planning a wedding on a specific budget. All you have to do is put in your wedding date and the amount you have, and you can do everything from set the guest number and list to select vendors. It helps you keep on top of what you are spending, as well as keep simple to-do lists and notes. While it is my second favorite of the bunch, it is a fantastic little app that boasts being a complete wedding planner for the iPhone.
This is a simple list app that is easy to use but might not be as comprehensive as some people want. But if you want something basic it will do just fine for you. It basically lists everything into categories down the front page list, such as flowers, location, guests, gifts, dresses and other things. You can go down the list and fill in the details for each one. It is like a large and elaborate checklist, and it is fully customizable so you can add in your own categories.
Selecting the right wedding dress is one of the more stressful parts of being a bride. Every woman wants to look perfect on her big day, after all. This app is a free and useful one that lets you browse wedding dressed by style, body shape and price. You can then go through and find what it is you have been looking for, or just get ideas. There is a vendor list for specific designs, as well. It can really help you find what you are looking for, but I would recommend it more for basic inspiration.
This is another great gown app. It basically lets you search through existing dresses or browse based on style, designer or other factors. You can then track down the boutique or salon that is holding the dress, as well as any relevant contact details. It is easy to use and comes highly recommended from various wedding magazines. It isn't much different than other bridal clothing apps, but it is pretty good.
Have any others in mind? If you have been using an app to plan your special day let us know. We are always looking for new apps to put on your 'best of' lists.
Annie Wallace is a geeky wife, frugal mom and viral marketing blogger. She blogs all-things-social media and writes for Home Loan Finder, the home loan comparison tool. Check out more money saving resources from Home Loan Finder to get the most of the tool.